Sin categoría / /
---
Juan Cruzate, new partner at G-advisory
Juan Cruzate joins the 16 new partners, half of them women, that the firm has appointed in several offices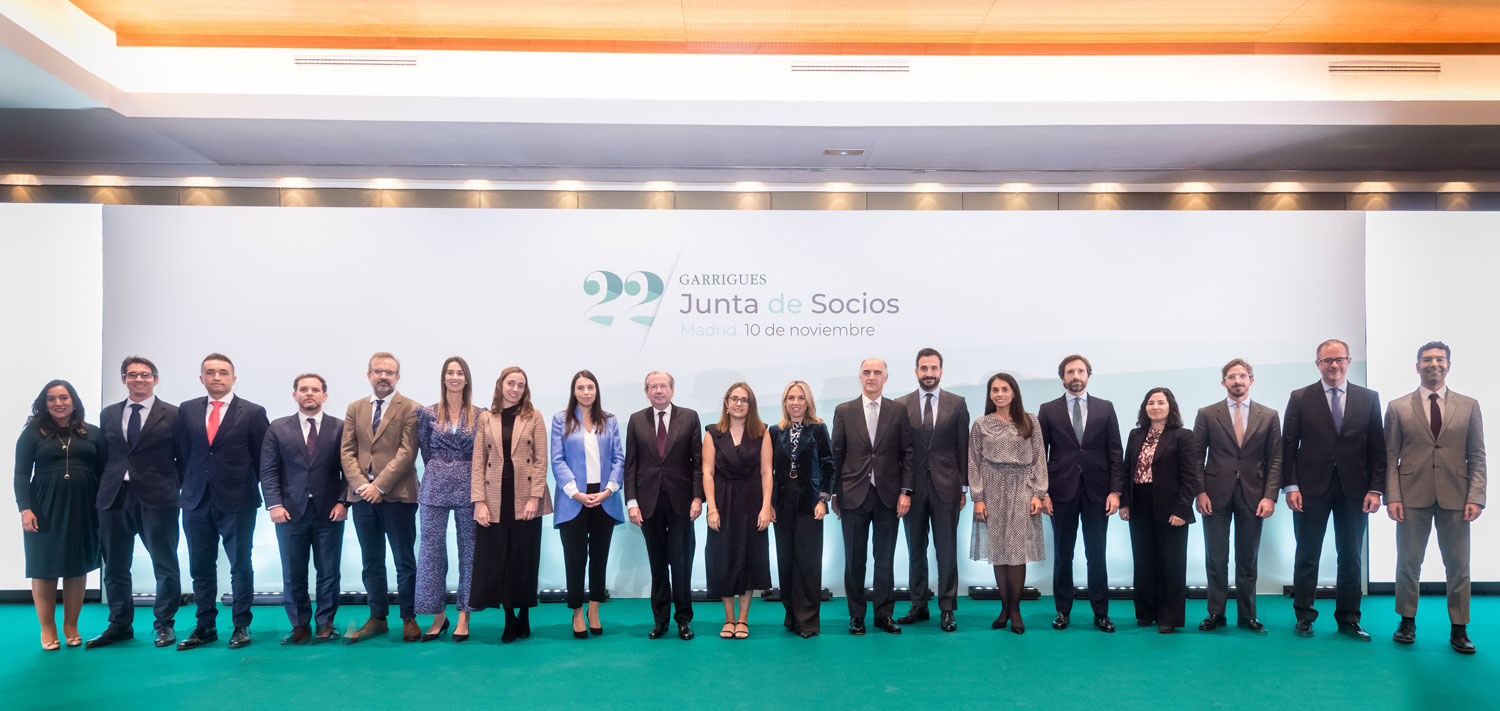 The Garrigues Partners' Meeting has appointed Juan Cruzate Romero as the new partner of G-advisory, Garrigues' consulting arm, offering technical, economic and strategic advice on energy and ESG matters, at its Madrid office.
The firm has also appointed another 16 equity partners, 14 in Spain and 2 in international offices. Half of them, both in Spain and in the international offices, are women.
Once these appointments become effective, at the beginning of 2023, the number of equity partners in Garrigues will amount to 336.
Apart from at G-advisory, these promotions are in a total of six of the firm's practice areas and at nine of its offices, reflecting the firm's diversity by areas and geography.
Garrigues' new partners are:
Jara Alejandra Atienza Jiménez. Corporate/commercial law (Madrid)
Lorena Castells Felix. Tax law (Valencia)
Nicolás Clark Barragán. Labor/employment law (Seville)
Juan Cruzate Romero. G-advisory (Madrid).
Carla Daniels Vicente. Tax law (Barcelona)
María Teresa Deltell Ulecia. Tax law (Madrid)
Eva Díez-Ordás Berciano. Labor law (Madrid)
Luisa Victoria Esteban del Palacio. Administrative law (Madrid)
Cándida Ferris Villanueva. Litigation and Arbitration (Seville)
José Vicente García Sanjuán. Tax law (Alicante)
Franco Muschi Loayza. Labor/employment law (Lima)
Daniel Muñoz Almazán. Tax law (Madrid)
Antonio Muñoz Vico. Intellectual Property law (Madrid)
Francisco Javier Navarro Arias Labor/Employment law (Murcia)
Xavier Ruiz de Loizaga. Administrative law (Barcelona)
Ignacio Eloy Sánchez López. Labor/Employment law (Oviedo)
Bárbara Vera Arroyo. Labor/Employment law (Santiago de Chile)