Environment and sustainability / Antonio Baena / Margot Arias /
---
Puertollano welcomes a new end-of-life tire depolymerization plant operated by Life For Tyres
Life For Tyres (L4T) has unveiled a new plant for processing end-of-life tires in Puertollano. Built and operated by L4T, the facility is located in the Nava III Industrial Park in Puertollano and has the capacity to process 27,000 tons of end-of-life tires per year.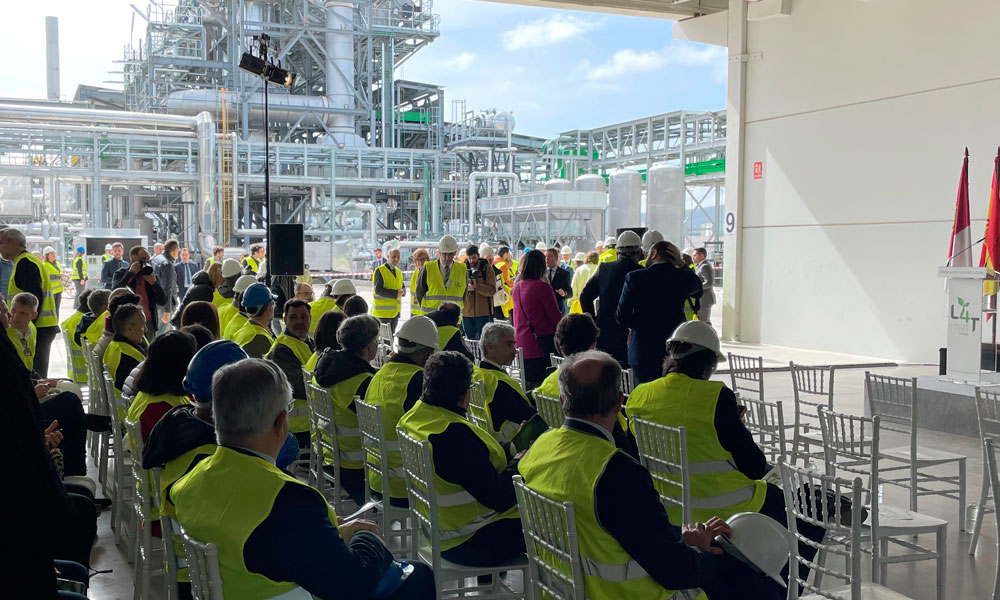 End-of-life tires are subjected to a pyrolysis process which results in a pyrolitic oil that is used by the petrochemical industry and are recovered as byproducts. The steel from the tires is reused in the steel industry and carbon black can be used as a raw material in a range of industrial processes (production of inks, manufacturing of new tires, etc.). The engineering was provided by IDOM and the plant was financed by Santander. G-advisory acted as a technical adviser for the financing and KPMG was the financial adviser.
The plant's opening ceremony was held on March 10. Antonio Baena, Margot Arias and Carlos Díaz attended on behalf of G-advisory. Also participating in the event were the head of the Castilla–La Mancha Regional Government, Emiliano García-Page; the mayor of Puertollano, Adolfo Muñiz; and the minister of Territorial Policy and Spanish government spokesperson, Isabel Rodríguez. The event was presided over by Pablo de Castro, secretary of L4T's board, and also included the participation of Tylen Milicevic, chief executive officer of L4T.