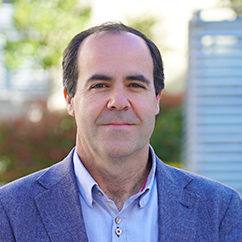 Javier Reneses
Senior Associate
---
Javier Reneses is a senior energy consultant and coordinator of the electricity market teams at G-advisory and Simulyde. PhD in Industrial Engineering and BSc + MSc in Industrial Engineer both from Universidad Pontifica de Comillas (ICAI). He also holds a degree in Mathematics, specialization on Statistics and Operational Research, from Universidad Nacional de Educación a Distancia (UNED). Previously, he has been an Associate Researcher at the Institute for Technological Research (IIT), from ICAI Higher Technical School of Engineering, Comillas Pontifical University, and Visiting Professor at the Berkeley Lab (California, USA).
Dr. Javier Reneses has extensive experience in carrying out consulting and applied research projects in the Energy Sector in collaboration with companies and institutions from countries around the world. He has been project manager and/or principal researcher on more than 100 of these projects and has participated in more than 150. The main areas in which he has worked include the operation, planning and regulation of power systems. He is an expert in electricity markets, both from a regulatory and modeling point of view.
He has published more than 100 articles and book chapters in specialized journals, as well as in national and international conferences. He has been teaching and coordinating courses on the Electricity Distribution Business, Tariff Design, Monopoly Regulation, Statistics, and Energy and Sustainability at the Florence School of Regulation and Comillas University, both in undergraduate and graduate studies.