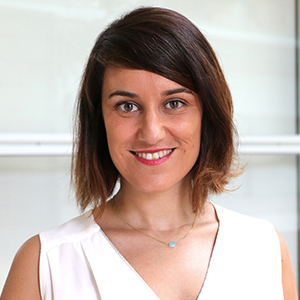 Belén González is Senior Associate in G-advisory and holds a degree in Mining Engineering from Universidad Politécnica de Madrid.
With over 10 years' experience in the energy sector, she has specialized in renewable energies, providing technical and economic advice to financial institutions, investors and sponsors, mainly in the frame of financing, refinancing and purchase and sale operations of renewable energy assets, with technologies such as wind, solar PV and CPV, CSP, biomass and small hydro. She has also participated in conventional energy, cogeneration, energy efficiency and waste treatment projects.
Along her professional career, she has acquired a broad international experience, participating in projects for clients not only in Spain, but also in other countries in Europe, Asia, the Americas and Oceania. Since 2011, she works in the offices of G-advisory in Paris and in Madrid.